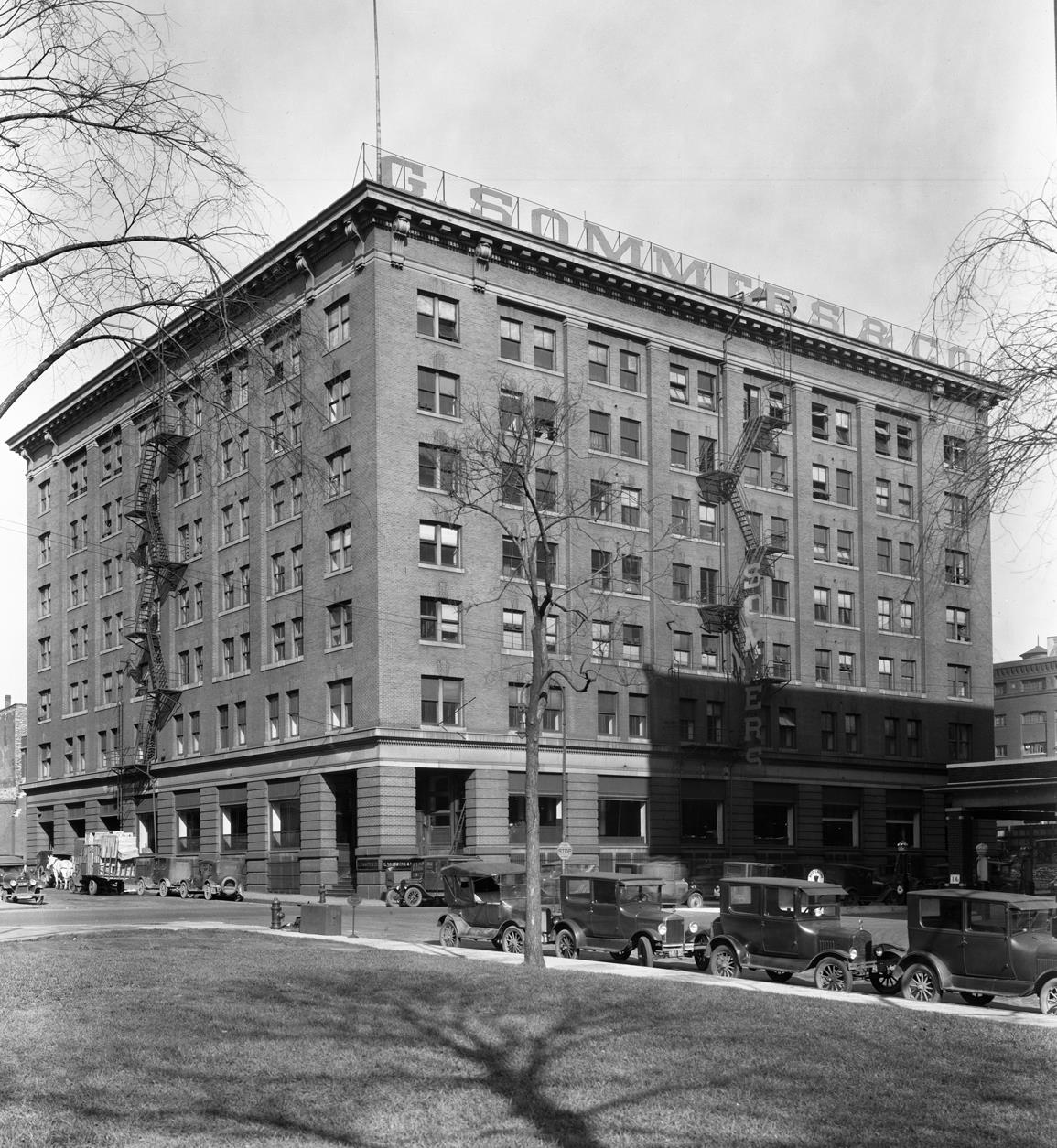 (Previously known as: Sommers Co. and Lowertown Business Center - 406 Wacouta St.)

The Sommers Co. was built in 1905 at the corner of 6th and Wacouta as the last work of J. Walter Stevens on Mears Park. Sommers was a retail/wholesale company that sold toys, supplies, novelties, and other small household items. It was converted to office use and renamed the Lowertown Business Center in the 1970s, and then into condominiums in 2006, drawn up by Minneapolis architects MS&R.
Built for the George Sommers Co. in 1905 at a cost of $15,000, this large seven-story Classical Revival style warehouse building is the most recent of the six buildings that J. Walter Stevens designed which still stand on Mears Park. Constructed by contractors Neumann and Hoy, the George Sommers Co. occupied the building until well into the 1940's. This firm was established in 1882 and dealt in "wholesale notions toys, and cheap counter supplies," according to the 1886 publication Industries of St. Paul. This book also describes the firm in this way: "The great characteristic of this firm, which distinguishes it from every other house in the Northwest, is that it deals direct with its customers without the aid of travelling salesmen, claiming that the ten per cent, saved in expenses by so doing, enables it to undersell the old time houses with their scores of expensive agents."